We are looking for robot entrepreneurs, engineers and investors. Robotics is a fast growing field, full of innovation. We want to connect you with all the resources that you need to grow your startup.
More About Us
We are passionate about growing robotics, startup by startup. We're building a robot startup community, one that bridges robotics with the startup world, the business world, the mobile & internet world, the design world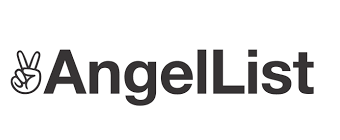 I'm starting an AngelList Syndicate to invest in early stage robotics companies, with strong business model and early mover advantage. Robotics, AI and automation is going to impact on all verticals in the future
Finally, if you're already receiving our newsletter then you can register simply by updating your subscriber
Testimonial
Next investor/startup meeting will be on Dec 3 at WilmerHale in Palo Alto. Our most recent investor event was on September 10th at Lemnos Labs in SF with guest speakers Anders Bialek and Chris Jones from iRobot. Our investor meetings are now sponsored by iRobot - who are investing in early seed stage robotics companies.
Investor Showcase - Silicon Valley Robotics at http://www.svrobo.org/calendar/investor-showcase/