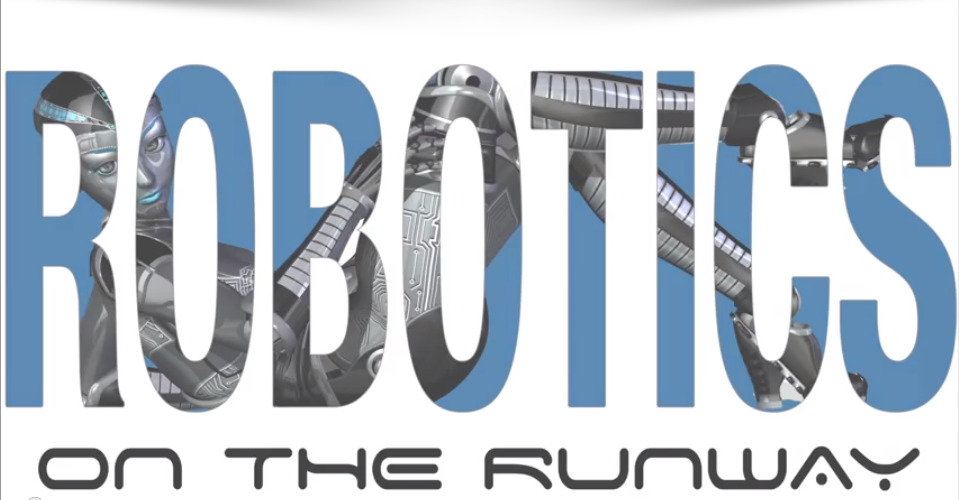 Robotics has a starring role at International CES 2014, the world's largest gadget expo, starting with a VIP Robotics on the Runway event organized by the producers of the Digital Health Summit, Living in Digital Times and Silicon Valley Robotics. But while robotics is increasingly prevalent across all floors at CES, robotics as a consumer technology is still 5-25 years out and the majority of CES visitors either won't see a robot or won't realize that they are looking at one. The major trends at CES this year are self driving vehicles, plus 3D printing, scanning, viewing and projecting, and a wide range of smart device mounts, aimed at connecting you, your car or your house up to your tablet or phone in a whole new range of ways.
CES is "the largest floor show in history" with more than 2 million square feet of exhibit space and 3200 exhibitors. It's the largest convention in Las Vegas and traffic is a mess. CES is like the worst mall ever if you're a visitor, but the press are treated to a significant number of unveilings, 99 new products at CES Unveiled on Sunday and 25 more product launches on Monday's press day. Robotics is entering the arena in super fashion.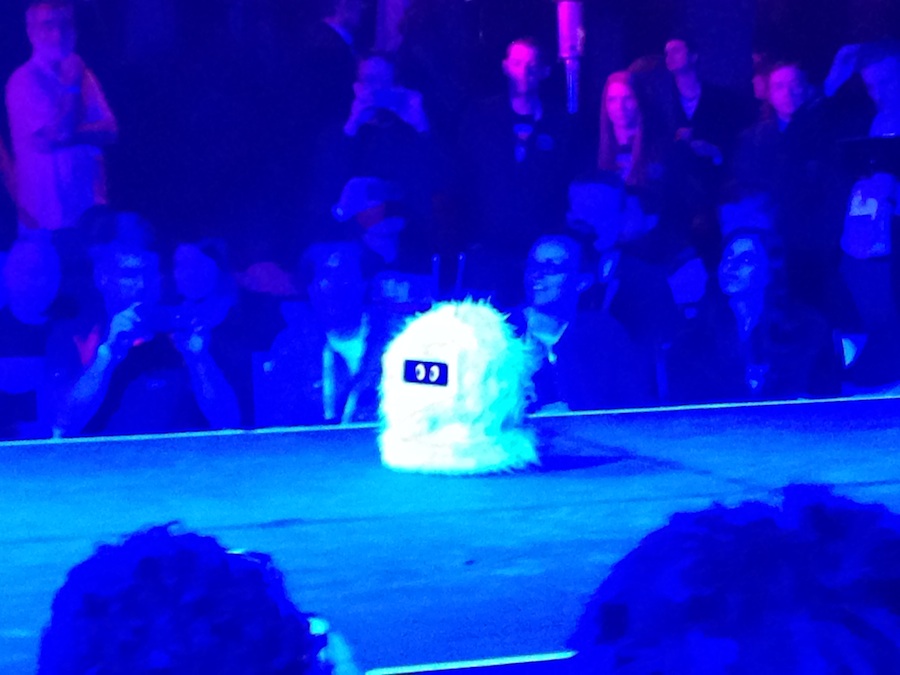 The Robotics on the Runway event took place at the Hard Rock Hotel, which was jam packed for the fashionable CES after parties. An enthusiastic audience were entertained by real robotics companies with consumer appeal. Companies who showcased included:
Eksobionics – exoskeletons for paraplegics
Unbounded Robotics – mobile manipulator
Anybots – telepresence
Double Robotics – telepresence
Orbotix – Sphero robot ball toy
Neato – robot vacuum cleaner
Revolve Robotics – Kubi telepresence
Parrot – mini drone and jumping wheeled robot
Origami Robotics – social robot for autism
Keeker – mobile robot projector system
Biobeats – sensor produced music
Barobo – Linkbots modular educational robots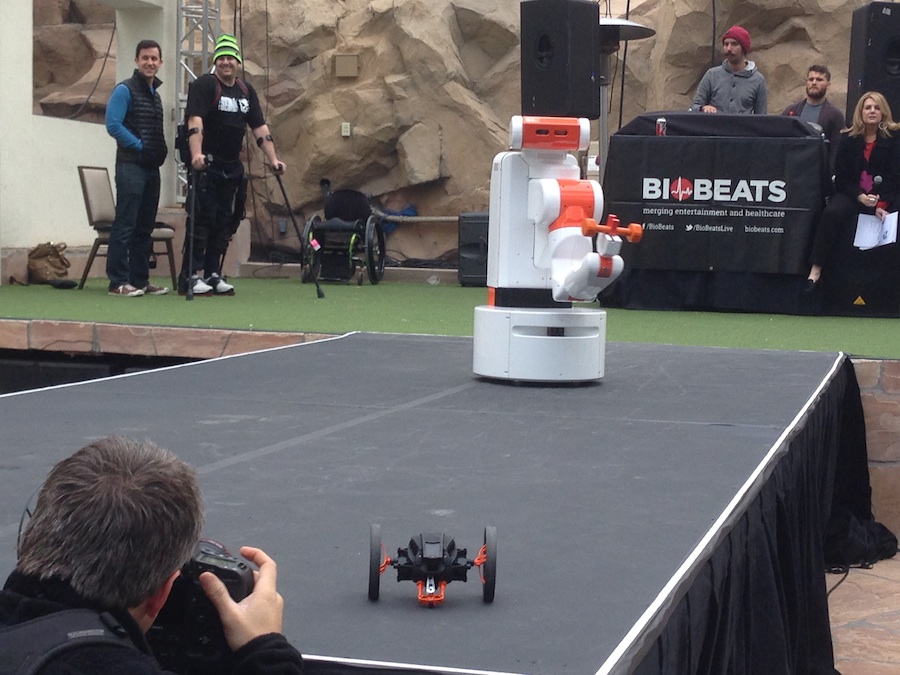 The crowd went wild for the social robots, and the jumping, flying or mobile ones, but the catwalk from Paul Thacker and Eksobionics won everyone's heart. Paul Thacker is a world champion snow mobiler, who was badly injured in a crash in 2010. The trick that crushed his spine wasn't one of his hardest ones – Thacker is the current world record holder for longest snow jump amongst other things, but he landed awkwardly on the handlebars. Thacker uses the Ekso as a rehabilitation device and hopes to regain better leg function. In the meantime, he is continuing to compete in Snocross adaptive events.
Unbounded Robotics and Romibo also attracted a lot of attention with UBR1 strutting to "Eye of the Tiger" and Romibo having fun chatting up the compere, emmy award winning tech journalist for USA Today, Jennifer Jolly. "What happens in Vegas, stays in Vegas."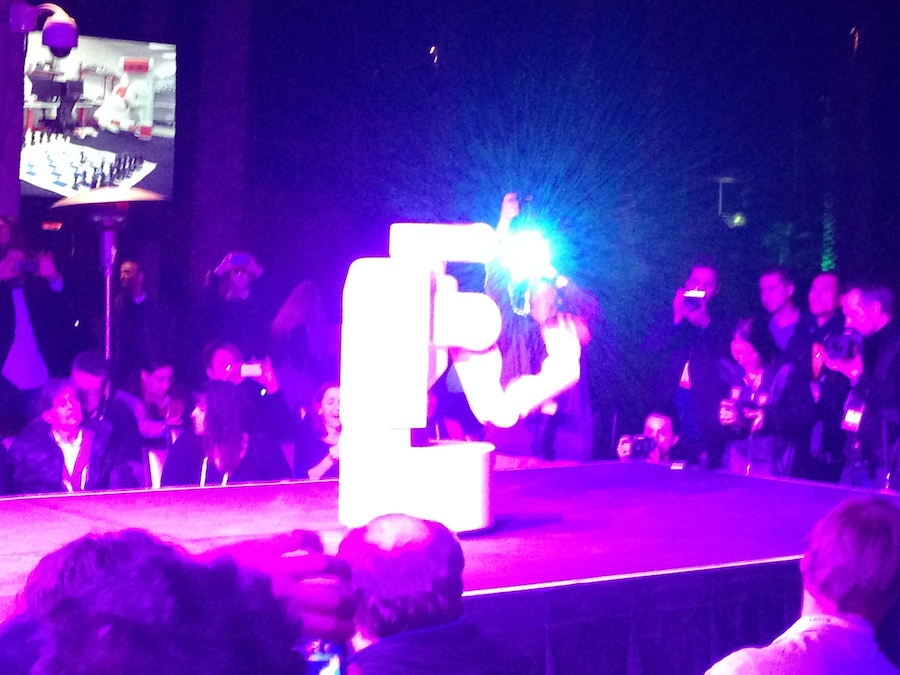 Robotics on the Runway was produced by Jill Gilbert under the banner of the Digital Health Summit. Gilbert wants to create a fusion between our future tech needs and the current state of robotics art. The Digital Health Summit is part of the Living in Digital Times group who also do Last Gadget Standing, Mommy Tech Summit, TransformingEDU, Silver Summit and FashionWare Show.
Robin Raskin, founder of Living in Digital Times and long time tech commentator, opened Robotics on the Runway with a commitment to showcasing the future of technology in a fashion that is both socially responsible and that supports emerging businesses.
This is good news for robotics which is just starting to shift towards the consumer spectrum and is most likely to be found in the "Home Appliances" category than in the newer areas of health, education and automotive. Paradigms are shifting.
Although the relevance of CES has been questioned since Microsoft and Apple pulled out in 2012, the paradigm shifts are informative. CES has gone from computers to smart devices, from internet to internet of things and robotics. While CES sometimes looks like nothing but acres of accessories for the internet, it is also showcasing new ways of connecting and using stuff.