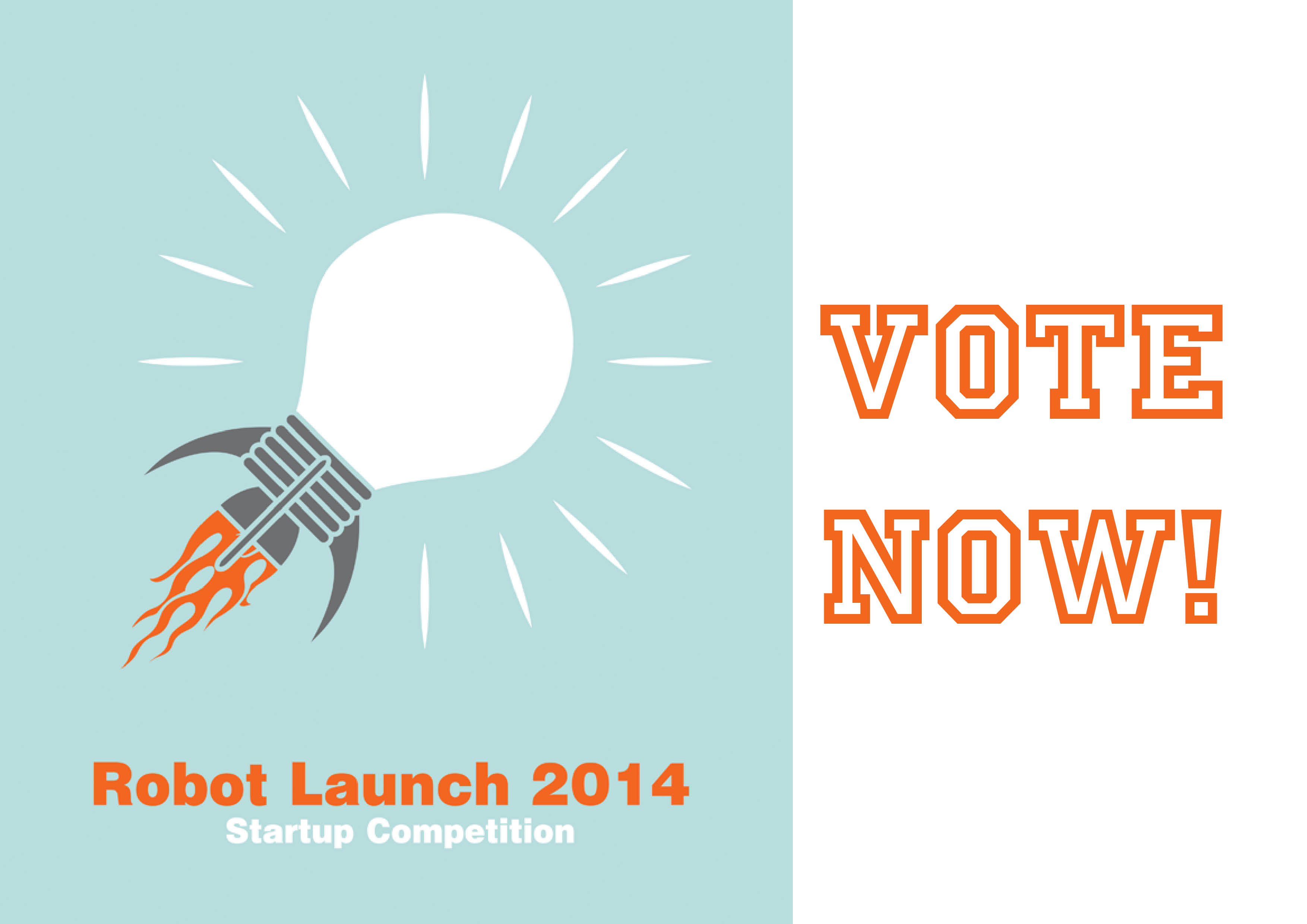 For the next three weeks, Robot Launchpad visitors can vote for the "People's Choice" startup from the Robot Launch competition. Each week, we're going to publish 10 videos from our Top 30, and during our live final on May 20, we'll announce the ultimate "People's Choice" winner. Four startups moving through from last week's round are; 3DOF Robotics, Jammster, RoboTar and Tandemech Engineering. Only 6 spots left! This week's videos (in alphabetic order) are:
Abracadabra Robotics | israel
The company develops Personal Social Assistive Robots for stroke rehabilitation.
Axon Robotics | usa
Individuals and business owners are in constant need of ways to increase their productivity.  We are addressing these demands with a capable robotic tool.
https://vimeo.com/92486548
Connected Robotics | australia
Connected Robotics develops light, powerful and precise robots by using our SmartCord retractable tether system that provides both power and position.
Duct Inspection Robot | india

DuctBot is rugged toy car size robot used for cleaning and inspecting air duct in central air conditioned environment like Ships, submarines, operation theaters, clean rooms, home and offices.
GimBall | switzerland
We are developing Gimball, a game-changing flying robot that can be flown indoors and in complex environments: it can stay stable after collisions with obstacles and can thus go where other robots can't. Furthermore, it is safe to fly close to humans. This innovation turns robot into real partners for humans and truly unleashes the potential of flying robots by enabling countless new applications.
Jessiko Robot Fish by Robotswim | france
Robotswim is a start-up whose objective is to put artificial life in aquariums and pools around the world. The flagship product, Jessiko, is 22 cm long and can swim in a school of 10 or more robots, to create entertaining aquatic choreography and light effects.
Mimic Robotics | hong kong
We focus on teach programmable automation robots. Program a robot in seconds without learning complex software.
Origami Robotics | usa
Makers of Romibo, an engaging little robot used in autism therapy.
http://www.youtube.com/watch?v=8TM64bLzyuY
Robotics Technologies of Tennessee | usa
Developer of mobile robotic manufacturing platforms supporting field fabrication and inspection. Our systems enable fabrication applications like welding, cutting, gouging and other surface preparation applications.
The Educated Robot | usa
The Educated Robot is dedicated to providing STEM (Science, Technology, Engineering, and Math) opportunities to students by providing hands-on learning with robotics. We design fun and educational robotics oriented kits and the corresponding curriculum that make learning science and math fun.
CAST YOUR VOTE FOR "PEOPLE'S CHOICE"
VOTING CLOSES ON TUESDAY MAY 6 AT 6PM [PDT]