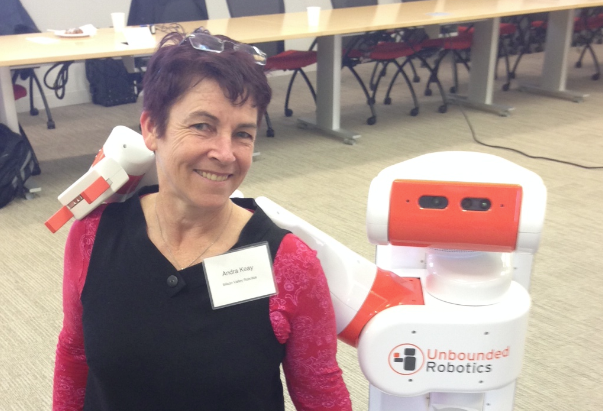 Unbounded Robotics today launched UBR-1, a robot that has many of us very excited. UBR is the first robot with intelligence, manipulation and mobility for below $50k. While UBR definitely resembles a smaller, cuter PR2, the UBR is actually more sophisticated. After all, the PR2 was developed 5 years ago and a lot has changed in robotics since. As well as being offered to universities as a research platform, the UBR can be deployed in business automation or logistics settings, like a Baxter but mobile. At one tenth the price of a PR2, and more sophisticated than any other similarly priced robot, UBR is going to move the goal posts for robotics.
At this price point, with these capabilities, UBR is a disruptive technology and has potential in a wide range of scenarios outside of research. Some of the initial possibilities include office or medical delivery, warehouse picking and supermarket stacking and inspection. UBR plays well with people and is ADA-compliant.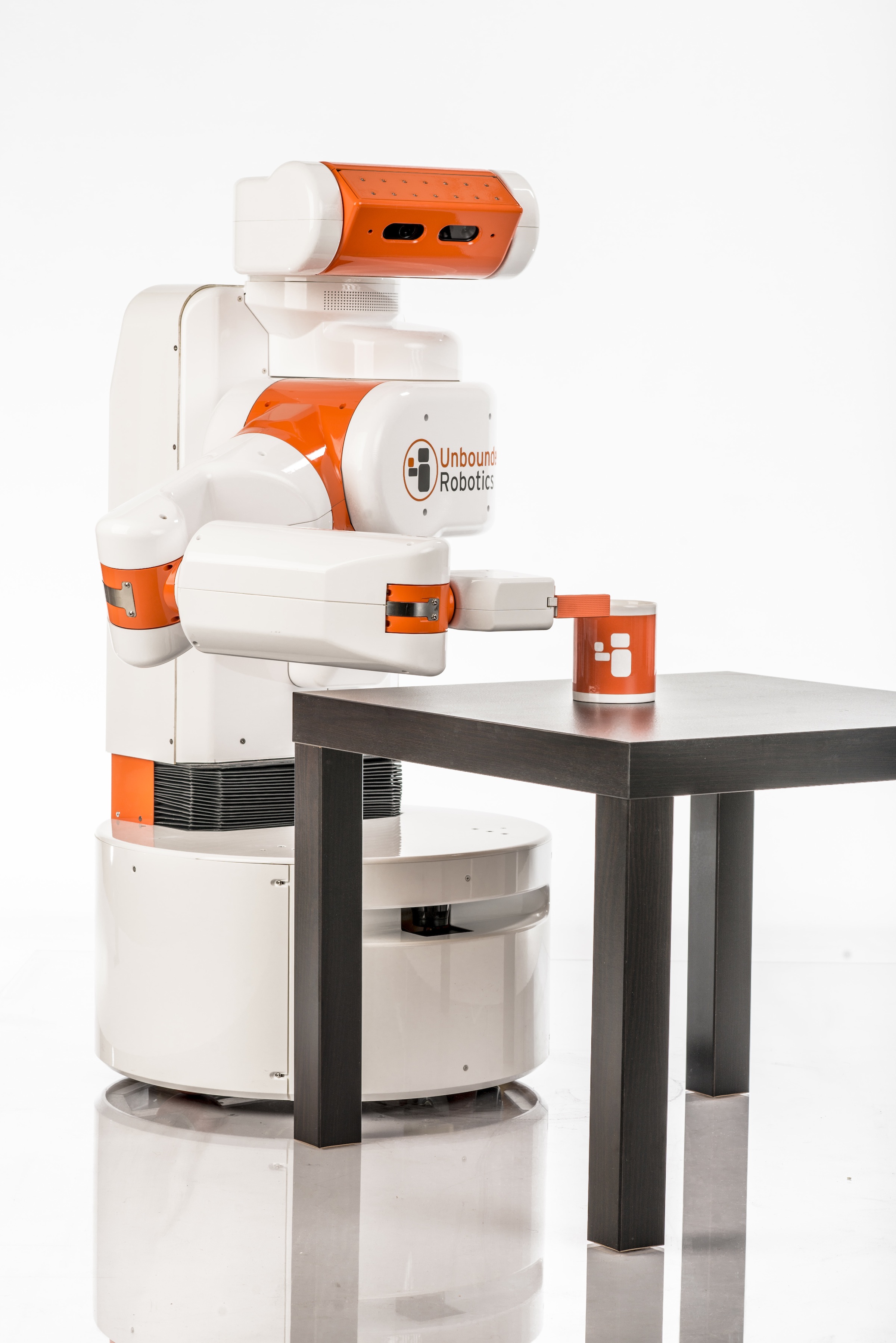 There's often a lot of hype in robotics and skeptics may ask if UBR can really deliver such incredible specs at such a low price. The answer is in the founding team: Melonee Wise, CEO; Michael Ferguson, CTO; Derek King, Lead Systems Engineer; and Eric Diehr, Lead Mechanical Engineer. The Unbounded Robotics team are Willow Garage alumni, who have been involved from the earliest days in building PR2, ROS and the Turtlebots.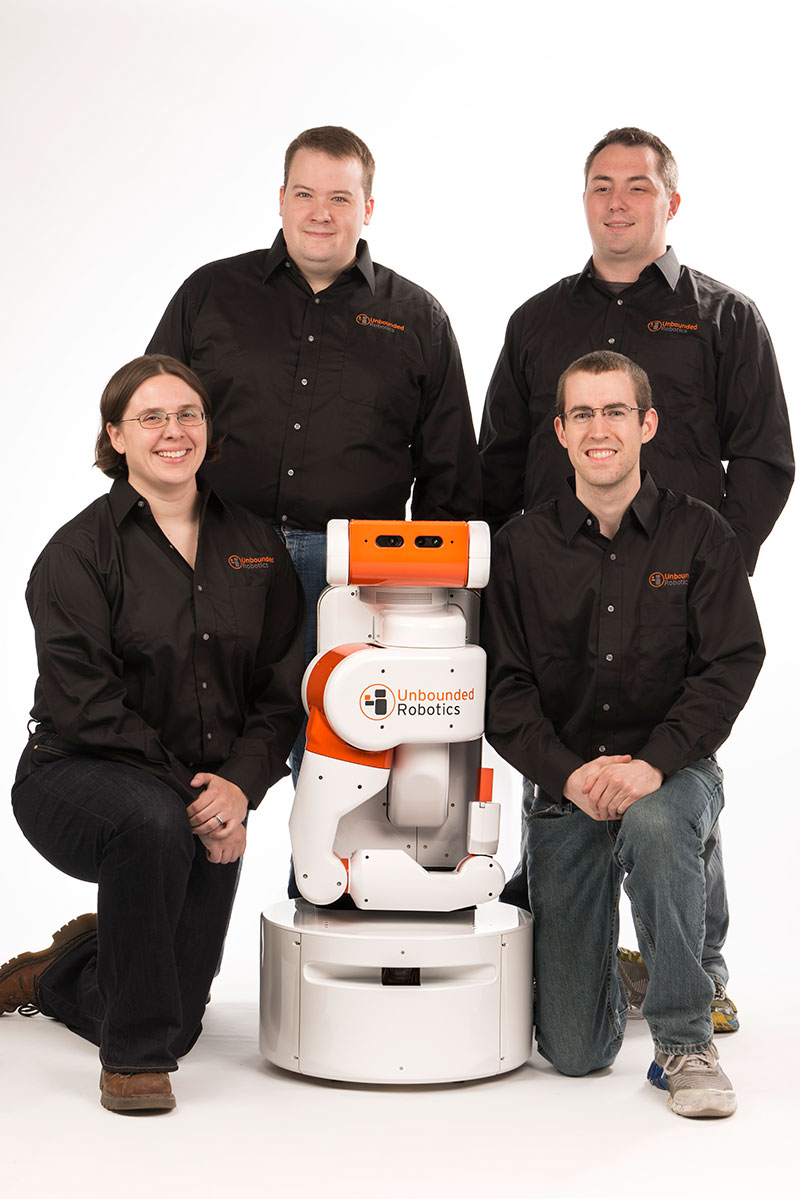 Naturally enough, the UBR-1 mobile manipulation platform runs ROS. As the former Willow Garage team put it, "With decades of robotic hardware and software experience, we have developed a mobile manipulation platform that offers advanced software and a sophisticated hardware exterior.  The one-armed robot is designed for human-scale tasks and comes pre-installed with Ubuntu Linux LTS and ROS, along with applications such as MoveIt! navigation, calibration, and joystick teleoperation.  The robot offers mobility, dexterity, manipulation, and navigation in a human-scale, ADA-compliant model."
On the hardware front, the UBR-1 requires no calibration at start-up, has a workspace large enough for the robot to reach the ground as well as countertops, and was designed with extensibility in mind so that users can easily develop custom applications. The extra value of the UBR will be all the applications developed by the robotics community, starting with researchers and flowing through to commercial app developers for enterprise and small businesses.
If you want to see one 'in person', UBR will be one of the stars at RoboBusiness 2013 in Santa Clara this week; a UBR will also be cutting the ribbon to open the Bay Area Science Festival on November 2. Unbounded Robotics are taking orders for the robot and expect to start shipping in summer 2014.  And I, for one, welcome this new uber robot.