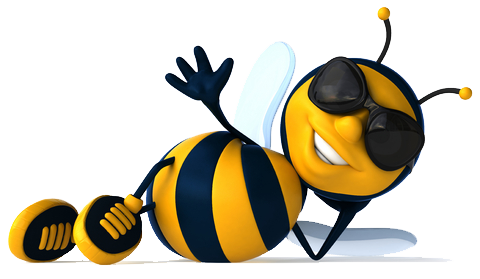 "Yet another 'follow me' drone' says Chris Anderson – after three projects launched this weekend, including his own 3DRobotics' open source 'follow me' feature for android. Extreme sports photography is the most popular application of consumer drones and at first glance it seems like a no-brainer given the success of GoPro, the rise of the sports 'robot' camera tripods and the obvious extension of these trends into aerial photography. And really, just what are drones good for aside from extreme sports tracking? Neither the economics nor the regulations favor package delivery and most other inspection operations can't be commercialized in the US.
GoPro is a classic 10 year overnight success story. GoPro founder Nick Woodman spent years selling cameras out of his van, hustling and hacking, but his product came at a time when the smart phone was disrupting the low end camera market and both the interest and the technologies were there for a waterproof portable sports video camera. Fast forward to 2014 and GoPro's annual revenues were almost $1 billion just before filing for their IPO in May.
So it's no surprise that the sports market is where most of the 'robot tripods' have headed for, startups like SoloShot and MovenSee. And it's a logical extension to put a GoPro on a gimbal onto a drone, or something similar and do 'follow me' sports action. As well as Hexo, Airdog, and 3D Robotics, there's also Pocket Drone with a 'follow me' mode. Most of these devices are using beacons to achieve tracking, either separate wristbands or the GPS on a phone or tablet. But Parrot may be releasing something later this year that utilizes image tracking instead.
Now here's where this whole thing doesn't fly. The more popular drone sports photography or 'dronies' get, the less profitable the business is going to become. You can have lots of cameras on the side of the ski field, or on the beach or in the bleachers at your kid's soccer game. You can even have cameras at your kid's dance concert, or graduation or at Yosemite or in the back country. At worst it's an annoyance.
One drone on a ski field is a distraction. Ten drones is a disaster. Imagine ten drones above your kid's soccer game? How about their dance concert? What about visiting wilderness areas and watching people standing on the edge of a 200′ waterfall watching the drones above and not the drop below.
The big problem is that in the layer between the ground and the clouds, between people's heads and small aircraft, objects the size and weight of large birds ARE dangerous. Anyone who's ever been swooped by magpies (Australia) understands the danger of birds! And it's well documented that bird strike can be deadly to small aircraft.
I predict that the extreme sports photography market for drones is actually a very small shortlived market. It's almost inherently unable to be regulated as consumer drones are just too cheap and popular to police, which means it's likely that we'll see complete bans on drones in any public, government or commercially controlled space. Not just bans on commercial use of drones. I think ski fields and organized sports events will be the first to crumble as litigation and insurance liability issues arise.
While Chris Anderson predicts that the fastest way for drones to become safe is for them to become so small and soft that they pose no physical threat, that's still a few years off. And as long as drones are larger than dragonflies and cheap enough to be under everyone's christmas tree, we face the prospect of global regulatory shutdowns and no fly zones rather than regulated uses.
Is this a startup area I recommend? Not unless you've got a layer of lawyers a mile high.
*less than two days after posting this the NPS announced blanket ban on drones in all US National Parks