SF Bay Area Robotics meetup – August 21 7pm – 8.30pm at Lemnos Labs – is a kickstarter edition. Claire Delauney will share her experience with Botiful, as she reaches the final 12 hours of her Kickstarter and is currently still only 75% 80% funded. There will be a speakers with kickstarter a range of experiences, positive and negative and we discuss what it takes for a successful hardware startup campaign and when Kickstarter or other crowdfunding platforms are a strategic good fit for your project.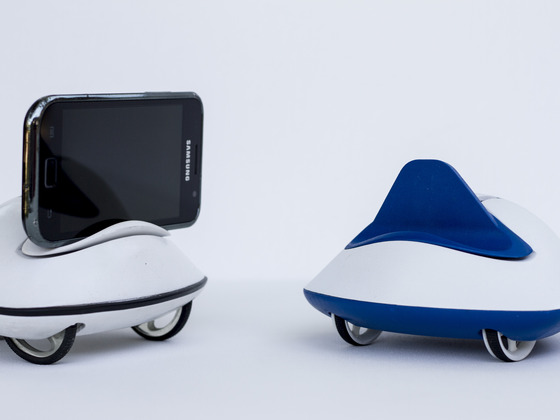 One thing to consider before crowdfunding your robot startup, is that around half of all projects don't get funded. Also, some crowdfunding platforms specialize in creative projects or projects with a lower average target than a hardware startup. Those 6 figure success stories are unusual if you look closely at the data. I'm currently drafting up a deeper look at crowdfunding data vis robots (or product based projects). Crowdfunding can be an amazing tool for launching your robot startup but too many good robots are missing their target due to lack of marketing. Not only is hardware more expensive to launch than an album or even a short film, but we often also lack the fan base.
But at Robot Launchpad, a problem is just an opportunity we haven't seized yet. We're going to launch the Launchies! Let's see who the social network sharp shooters are! The Launchies are awards for robot startup marketing. First topic – Botiful (or #botiful) – Claire Delauney's 'Botiful' kickstarter campaign closes on Wednesday August 22nd and is 75% 80% funded. We should all be backers because Botiful is beautiful, but we want everyone to test their market channels.
Best/funniest share of video (check out Elad's entry already at Robot App Store!)
Best/funniest share of picture
Best/funniest share of text (tweet or blog)
Most number of times #botiful is shared
and overall Biggest Social Badass award
plus most creative use of ANY/ALL social networks – not just internet ones!
Don't make us search for you – send us a link! Awards winners will be announced on Tuesday 21st August at the SF Bay Area Robotics Meetup. There will be trophies and prizes! There will be glory!