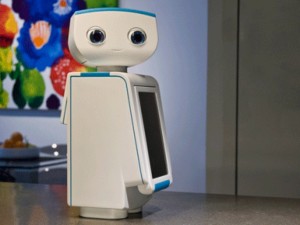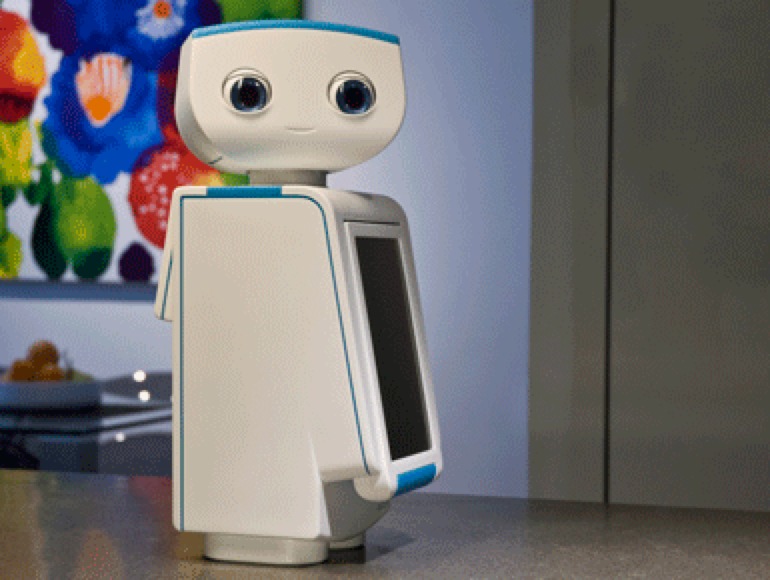 Consumer robotics had a watershed moment just a few days ago, when Autom, the robot weightloss coach, was launched at Dublin Web Summit. I'm very excited to open our Robot Startup Series with an interview with Dr Cory Kidd, the founder of Intuitive Automata and maker of Autom, which is now being produced by PCH International.
Autom was originally Cory's PHD research at MIT, which he then moved an accelerator in Hong Kong. Most recently Cory has been travelling the globe to secure Autom's Series A funding. And as a Robot Launchpad startup, Cory has offered to share his experience of the gruelling process from prototype to production. This interview was recorded just before Autom's funding was finally finalized.
Also, stay tuned for an update to the interview, post funding!

Intuitive Automata introduction
Intuitive Automata creates interactive coaches for helping people better manage long-term health issues.  We address one of the biggest challenges in health care: getting patients to adhere to a medical or health regimen.  The technology is based on research by Dr. Kidd, our founder and CEO, that showed the efficacy of interactive robots at engaging a person over time and successfully conveying information to them.  He is joined by Bill McCord, our CTO who has over a decade of experience in commercial software development and has created the software on the robot and the back end.
Our platform has been shown to be significantly more effective at engaging a patient over an extended period of time, allowing them to better adhere to a treatment regimen as compared to web, computer, and mobile applications.  The advanced interaction algorithms that are drawn from psychology, medicine, and human-robot interaction are proven to be more engaging and effective at conveying information to the patient than screen-based systems.  We are building an API that allows us to license this core technology out to other companies while at the same time leveraging it as the main component of our products.  The physical nature of our weight combined with these algorithms has been shown to be more effective at keeping dieters engaged and has gained us early customers that include some of the largest US health insurance companies, hospital and provider networks, and employers.
Autom™
Autom™ is an interactive robotic weight loss coach that has been shown to be more effective at keeping a dieter engaged than any existing weight loss program.  Using proprietary AI algorithms that create a daily interactive conversation between the coach and the user, Autom™ is able to create and maintain a long-term relationship.
Developed by Intuitive Automata, the theories behind Autom™ were created by Dr. Cory Kidd as part of his Ph.D. at the MIT Media Lab.  He also worked closely with a leading medical weight loss expert, Dr. Caroline Apovian of Boston University Medical Center's Nutrition and Weight Management Clinic, who remains medical advisor to the company.
Kidd Biography
Dr. Cory Kidd is the founder and CEO of Intuitive Automata, a health care technology company that creates interactive coaches to help people address the challenges of making lasting change.  Dr. Kidd received his M.S. and Ph.D. at the MIT Media Lab in human-robot interaction, a new field combining robotics, artificial intelligence, and psychology, among other disciplines.  While there, he conducted studies that showed the advantages of using a physical robot over screen-based interactions.  He also conducted an extensive study showing the efficacy of his weight loss coach in helping people to diet and did work in local nursing homes with robotic companions for elderly individuals.
Prior to his work at MIT, Dr. Kidd received his BS in Computer Science at the Georgia Institute of Technology.  While there he was a part of the Aware Home Research Initiative, a focused research effort that was looking for ways to allow older people to live in their homes longer.  He managed the research project and taught courses on related technologies.