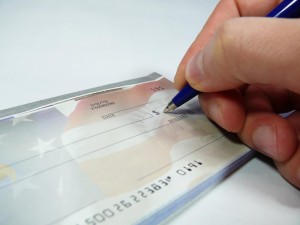 New funding sources for robotics seem to be popping up everywhere. Today's launch of Genesis Angels, the new $100 million VC fund, which is based in Israel but operating globally, is hot on the heels of the EC announcing that the next tranche of robotics investment is likely to be more than €600M ($774M).
At RoboBusiness Europe, Libor Kral, Head of the DG Connect Robotics Unit in the European Commission, described this as the largest civilian investment in robotics R&D in the world, albeit closely matched by Korea. Kral added that not only was the EC budget for robotics increasing in the Horizon 2020 period (2014-2020) but that the new PPP or Private-Public Partnership program would contribute a hefty 70% plus 100% of overhead of each partnership.
There are rumours of new funds launching in Hong Kong, China and India. With Genesis Angels based out of Israel and Grishin Robotics originally based in Russia, you have to ask what is the US doing. As defence funding for robotics slows, it seems that the US is relying on partnerships, providing the 'talent' and pool that everyone else wants to play in. Risky strategy if you can't keep IP or 'talent' and don't maintain a manufacturing infrastructure.
Genesis Angel's announcement comes shortly after another Israel/US partnership, the Technion-Israel Institute of Technology is partnering with Cornell in creating a graduate school for applied science and engineering (and entrepreneurship) in New York City. Already getting underway in temporary headquarters (at Google?) in Chelsea, the Institute will open on Roosevelt Island in 2017. The goal is to create another startup ecosystem, like Stanford/Silicon Valley and Route 128/MIT, where academics and industry can cross pollinate.
The accelerator model is taking many shapes. Grishin Robotics has just invested in Bolt, the Boston based hardware accelerator, and Lemnos Labs in San Francisco is picking up more and more venture backing. Alongside virtual accelerators, ranging from crowdfunging, hackerspaces and Robot Launchpad, which is facilitating advisor, mentor and peer startup acceleration, you have the more traditional incubators in large strategic players.
Companies like Samsung, Qualcomm, Bosch, GE, Intel etc. are more willing to take the long view when it comes to robotics and to invest in a company that may not deliver returns for 4 or 5 years. Of course, you have to have a big vision, that unlocks large revenue areas and that aligns with the company's existing platforms, whether it's chips, phones or appliances.
It also helps if you call it "smart connected devices" rather than robotics.