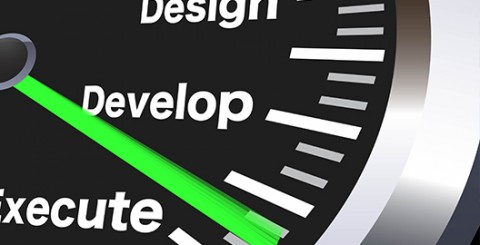 New accelerators are opening and existing programs are expanding. It's an exciting time to be a robotics or hardware startup. In my next post I'll talk about some of the sorts of startups that investors are showing interest in, but briefly, unless you are in the industrial space: Don't call it a robot. Call it a connected device.
AlphaLab Gear has just opened applications for their first intake in October. Based in Pittsburgh, it's the hardware and robotics extension of Innovation Works program. They are interested in your 'crazy' ideas and also in sensor or component technology. But then, who isn't!
Applications for Bolt's first intake close in 6 days. They're looking for teams with world changing ideas, less than 2 years development time, a technically leaning team of founders, connected devices and robotics. Bolt hopes you've raised money already.. but not too much. With their partnership with Dragon Innovation and a top class team of mentors, Bolt is in a good position to get you to market.
Just announced is PCH International's accelerator. Based in San Francisco but also offering a Shenzhen experience, PCH International will be drawing on their experience bringing many of the world's major brand products to market.
Haxlr8r is another accelerator with a good track record and they are expanding their program to a twice yearly. Haxlr8r offers seed funding ($25,000), office space, mentorship and selects startups to work with twice a year and has a dual location (San Francisco and Shenzhen). Its first batch ran from March to June 2012 and has been well received.
Lemnos Labs is another accelerator with a well developed and expanding program. Lemnos is now taking applications all year round, although you will also have to be able to work in San Francisco. They're looking for technically minded founders and aren't afraid of industrial robotics.
If you're in New York, the Zahn Center is the place to be. It's a well funded new hardware accelerator, fab lab and cowork space run by medical roboticist Hatham Elhawary.
Silicon Valley Robotics will be also be announcing something soon. And of course there are now several robotics focussed funds, Grishin Robotics, newer kids on the block Genesis Angels, and European focussed Robolution Capital. There may be some more funds announced soon. But what is also a great opportunity are the corporate accelerators, funds and competitions.
I've mentioned Samsung's accelerator and seed/venture fund before and now GE have partnered with Quirky to take a 'hack a connected device' tour around the country. And my current favorite competition is the International Hardware Startup Competition in conjunction with the Augmented World Expo in Santa Clara on June 3rd.
The SF Hardware Startup Meetup is hosting a special International Hardware Startup Meetup and International Hardware Start-upCompetition sponsored by PCH International, Upverter, and AugmentedReality.org.


PCH International and Upverter will be offering in-kind prizes to the best "connected" hardware startup.  Brady Forrest, PCH International, will announce the winners (judges favorite) & present the award at the "Auggies" award ceremony on June 4th at the Augmented World Expo.

The Hardware Startup Meetup and Competition are focused on connected hardware and is co-located with Augmented World Expoon June 3rd at 2pm at the Santa Clara Convention Center, 5001 Great America Pkwy, Santa Clara, CA 95054. The Expo runs from June 3rd to 5th and covers all things Augmented Reality, from heads-up displays, to novel UX designs, education, automotive, etc. It'll be like living in the future – today!